Projects
Proceeds will benefit the scholarship program.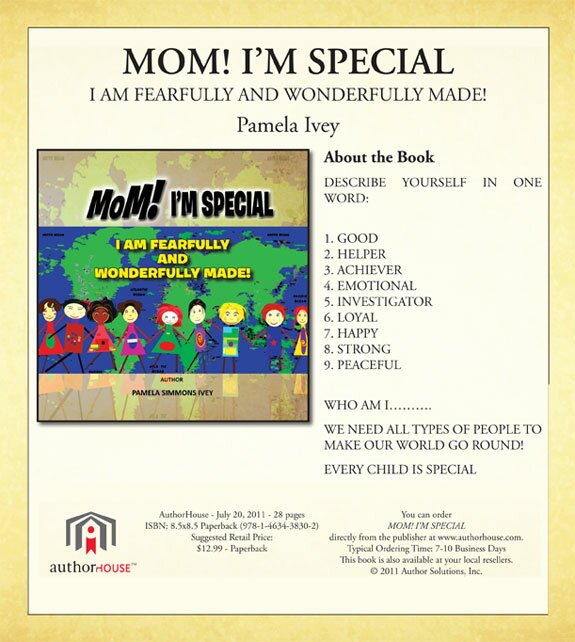 iPad Application for children's book MOM! I'M SPECIAL has been approved by Apple for distribution and is now available for purchase. The link below for the Application is on the iStore. You can also go directly to the App store icon on your device. There's a paint and puzzle feature on the picture pages. Enjoy!
https://itunes.apple.com/us/app/mom!-im-special/id590366529?ls=1&mt=8
To download a copy of your book's iPad Application, kindly visit iTunes.
You can also order the book from any one of the sites below.



GET EXCITED ABOUT GIVING!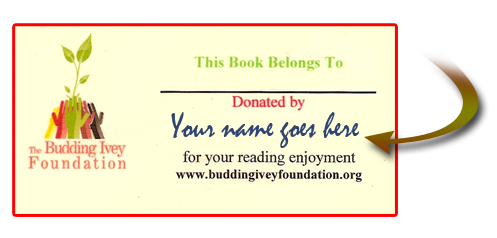 YOUR DONATION CAN EXPAND A CHILD'S MIND.
WE WOULD LIKE TO DISTRIBUTE 2,013 BOOKS TO AT-RISK CHILDREN IN 2013.
You may ask, "How can I participate?"
Please go directly to our DONATE page or send your check or money order payable to the Budding Ivey Foundation, PO Box 61593, Las Vegas, Nevada 89160.
The children will benefit greatly through your generosity!
We are excited about Project Read and request your support. For your efforts, The Budding Ivey Foundation will place a personalized label in 2 books with a donation of $25.00 or 5 books with a donation of $50.00 or more and send them to the school of your choice. Send the name and address of the school you select to:
and .