Mission Statements:
Providing educational opportunities to empower at-risk children.
Vision:
To continue a legacy founded upon passion for education, inclusion and opportunity for the underrepresented.
Phil Ivey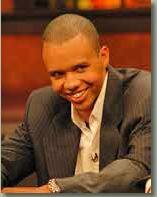 Phillip D. Ivey was born in Riverside, California on February 1, 1977. When he was 3 months old, his parents returned to their hometown, Roselle, New Jersey. Phil attended elementary school in Roselle, junior and high school in Edison, New Jersey and completed his senior year at Old Bridge High School. Some children grow up longing to become famous football players. Some want be Scientists. Phil instinctively knew that he wanted to be a poker player.
Phil's grandfather, "Bud," taught him how to play Five-Card Stud. His grandfather quickly noticed that Phil was enthusiastic about playing poker and in order to discourage him from playing poker, his grandfather used the old hustler's trick of dealing the cards from the bottom of the deck. This lesson was meant to teach Phil about the perils of poker. However, Phil had already developed a love for the game.
When Phil turned 21, and could now legally play poker, he began to turn his ambition and dream into reality by centering and focusing his energies on becoming the world's best poker player. To date, Phil has earned 10 World Series of poker bracelets, and is known and revered as the best poker player in the world. Phil was inducted into the Old Bridge High School Wall of Fame on June 10, 2010.
Cheyanne Autumn-Mary Ivey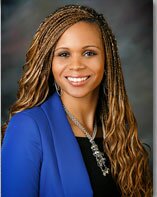 Cheyanne Autumn-Mary Ivey was born in her family's hometown of Roselle, NJ where she attended Kindergarten. Her family later moved to cities of Edison and Old Bridge, NJ where she completed her elementary and secondary education. As a student at Old Bridge High School, she studied French, Spanish, Italian and German and after graduation in 2002; she went to Germany on a full paid scholarship to study for a year as a Congress-Bundestag student ambassador.
Following her year abroad she attended Saint Peter's College where she completed her Bachelor's in 3 years. She began teaching high school and working on her Master's in Education which she completed at the age of 21. While teaching high school full time and college part time, she pursued her 2nd and 3rd Master's at night (M.B.A. & M.S. in Accounting) which she finished at the age of 24. By the age of 26, she finished law school at the University of Miami, School of Law and relocated to Las Vegas, Nevada to begin her career and be closer to her family.
Pamela Simmons Ivey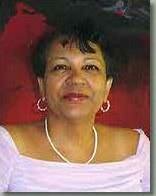 Pamela Ivey is the Founder and President of The Budding Ivey Foundation (IBF). Her desire is to continue her father's legacy, Leonard "Bud" Simmons, by giving back to those families that are living in poverty. Pamela has been fortunate to have parents (Bud and Claudia) that instilled in her unconditional love and the need serve others.
Pamela was raised in Roselle, NJ and graduated from Central State University, Wilberforce, OH with a Bachelors of Science Degree. She is a member of the National Assoc of Professional Women, The Mesquite club and presently serves as an officer on the board of directors at Turnberry. Pamela's leisure time consist of bowling, reading, serving in church ministries, and traveling. Additionally, she enjoys spending time with her two adult children, Phil and Cheyanne.